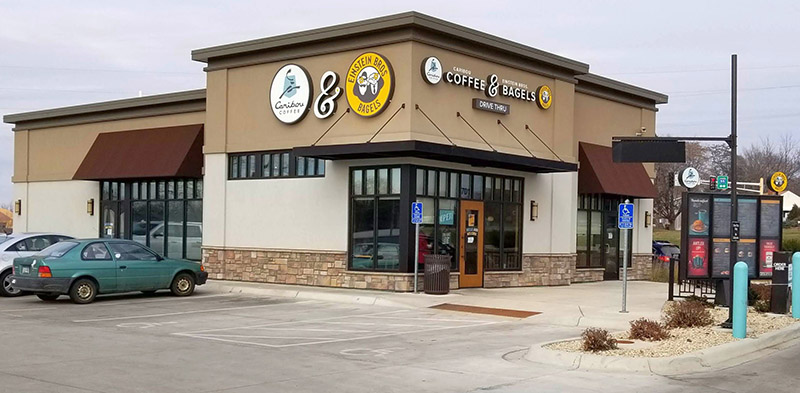 Caribou Coffee & Bagels
Otto is proud to have been a part of the project team that brought Caribou Coffee to our hometown of Buffalo. This store had the biggest opening day of any other Caribou in the nation to-date!
The site was formerly a MnDOT garage in the 1960's. Otto assisted the owner with getting the property released from MnDOT and then purchased from the State of Minnesota prior to site development design.
Location: Buffalo, Minnesota
Project information
2,550 square foot building
18,995 square foot parcel
35-stall parking lot
Outside patio
Scope of services provided
Certificate of Survey
Site plan
Grading design
Sanitary Sewer and Watermain Design
Storm Sewer Design
Construction Staking
Additional project photos